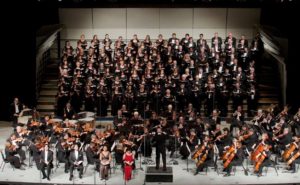 Press Release
Bakersfield Master Chorale, under the direction of Dr. Jennifer M. Garrett, invites you to "I Am Music¨ to be held Friday, May 19, 2023, at 7:30 pm at Bakersfield College Indoor Theater, Bakersfield, CA. Tickets will be available online, at the door, or may be purchased in advance at California Keyboards on Brundage Lane.  For more […]
Learn More ▸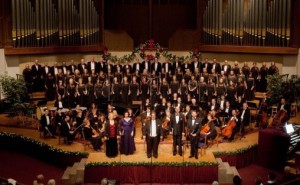 Invest in the future of choral arts!
Our mission is to provide a venue for the appreciation and awareness of choral music and choral arts education in our community.
Your Bakersfield Master Chorale is a non-profit 501(c)(3) organization. Because ticket sales alone cannot financially support the concert season, a major portion of the Chorale's expenses must be underwritten by donations from individuals, charitable foundations and the business community.
Learn More ▸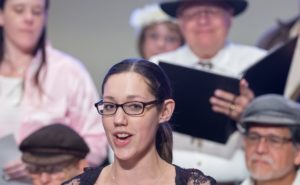 Young Artist Development Program
Since the 2012-13 season, the Bakersfield Master Chorale has sponsored a Young Artists' Development Program (YADP). Through the YADP, the Chorale benefits from having a small number of professionally trained young musicians (singers, conductors, pianists, and arrangers) who agree to: (1) sing in the Chorale for the season; (2) understudy the professional solos; (3) provide other professional musical services in accordance with their skills and background.
Learn More ▸
Receive the latest Master Chorale news and concert details right in your inbox.
SPECIAL THANK YOU TO OUR SPONSORS